Office/Medical
Leasing Opportunity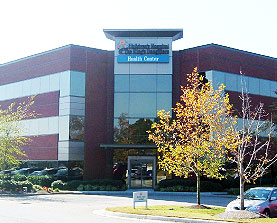 733 Volvo Parkway, Chesapeake, Virginia
Available Space:
1st Floor – 1,296 Rentable Square Feet
2nd and 3rd Floors – Approximately 8,000 Rentable Square Feet each floor
Rental Rate:
1st Floor - $18.75 Net of Janitor
2nd and 3rd Floors - $17.95 Net of Janitor.
Description:
Three-story brick building located near the intersection of Volvo Parkway and Progressive Drive. Great building for either office or medical. Easy access to I-64. Close to Greenbrier Mall, Greenbrier Country Club, many area shopping centers and area restaurants.
FOR DETAILED INFORMATION, CONTACT:
Keri O. Maye, Leasing Associate
Davenport Group Real Estate, Inc.
1206 Laskin Road, Suite 150, Virginia Beach, VA 23451
757.478.1568 Cell
757.425.7977 Office
757.422.6099 Fax
kmaye@davlef.com